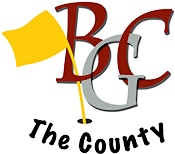 Annual Season Pass Rates
Adult: $1250.00
Adult Spousal: $2200.00
Senior (62+): $1150.00
Senior Spousal (62+): $2000.00
18-22 Years: $650.00
Junior*: $300.00
* A Junior can use their pass anytime during the week, Except Holidays. May use on weekends and Holidays from 10am to noon with a parent, and anytime after noon on the weekends.
Restricted Season Passes
Weekdays after 5PM and Weekends After 1PM
Adult: $725.00
Family: $1000.00 (includes Spouses and Children)**
Unless noted all rates are for walking only. Golf cart rentals are available.
** Children are the age of 18 yrs and under
All season passes can be purchased at the County Clerks Office located on the first floor of the Northern Building downtown Green Bay. They are also available at the Brown County golf shop anytime during the golf season and limited hours from March 15th until the season opens. Additional charge if paying by credit card. Pass holder must be present at time of purchase unless they previously had a pass. Please bring valid I.D. for proof of age with you.
Call 920 497 1731 for more information.